iPhone 12 (Pro) Live Wallpapers
iPhone 12 (Pro) Live Wallpapers
334
people 👁️ing this randomly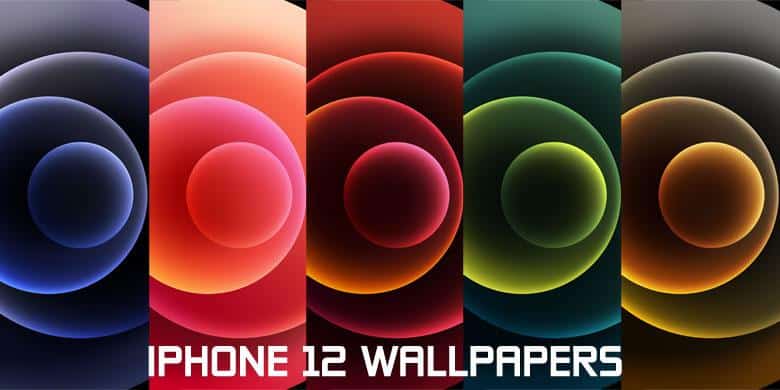 The long-awaited iPhone 12 Mini, iPhone 12, and iPhone 12 Pro have been unveiled now and like any iOS device, they come with a new set of stock wallpapers. The starting price of these phones is $699, $799, and $999 respectively. Below, you can download the iPhone 12 and iPhone 12 Pro wallpapers in the original quality and PNG format. As a bonus, we also have the iPhone 12 live wallpapers in video format. You can enjoy them as dynamic wallpapers using a live wallpaper app.
iPhone 12 Specifications
The new iPhone lineup has an all-new design including a Super Retina XDR display, Ceramic Shield front cover for extra durability and protection against accidental drops. As for the display size, the iPhone 12 Mini has a 5.4-inch display. iPhone 12 and iPhone 12 Pro rock a 6.1-inch display with an even more shrunk bezel. The new iPhones are powered by the A14 Bionic processor which is said to 50% faster in terms of performance.
iPhones have always been great in the department of camera performance. The iPhone 12 Mini and iPhone 12 have a dual 12MP camera setup with a wide and ultra-wide lens. It supports 2x optical and 5x digital zoom. You will also get sought about camera features like Smart HDR, Night Mode, Deep Fusion, Slo-mo, etc.
According to Apple, the 5G technology will let you enjoy seamless and super-fast connectivity.
iPhone 12 and iPhone 12 mini deliver an advanced 5G experience on a global scale, engineered with seamless integration of world-class hardware and world-class software. 5G on iPhone boasts improved speeds for faster downloads and uploads, higher quality video streaming, more responsive gaming, real-time interactivity in apps, FaceTime in high definition, and more. Customers will also be able to enjoy a secure, fast connection, reducing the need to connect to public Wi-Fi hotspots.
One thing that might disappoint many, all 3 versions of the iPhone 12 won't have either an earphone or charging jack. The wired charging has been replaced by wireless charging what Apple calls MagSafe. MagSafe and MagSafe Duo chargers provide up to 15W of power and support silicone, leather, and clear cases too.
iPhone 12 Trio Price
The new iPhones will be available for pre-order by the first week of November. Below is the list of prices for all their variants.
iPhone 12 Mini
64GB: $699
128GB: $749
256GB: $849
iPhone 12
64GB: $799
128GB: $849
256GB: $949
iPhone 12 Pro
128GB: $999
256GB: $1,099
512GB: $1,299
iPhone 12 Pro Max
iPhone 12 Wallpapers
The stock wallpapers from the iPhone and iPhone Pro go well with the different color variants of the device. While the iPhone 12 and iPhone 12 Mini come with 8 wallpapers which have basically the same design language while the color and shades vary. The resolution of the wallpapers is 1356 x 2934 px that falls into the QHD category.
Please note that the wallpapers featured in the gallery below are compressed versions of the original PNG images. We recommend you download the attached Zip to get the original walpapers.
iPhone 12 Pro Wallpapers
As for the iPhone 12 Pro wallpapers, they are 4 in number. The resolution of all the 4 wallpapers is the same as the iPhone 12 wallpapers (1356 x 2934 pixels). Download the zip from the download section in the original resolution.
Download iPhone 12 Wallpapers
Also download: