Hollywood News – Entertainment News, Hollywood Movies, Reviews, Gossips
Hollywood News – Entertainment News, Hollywood Movies, Reviews, Gossips
Scroll for Your Story
Search
MORE Story
Explore S.
→ Story You're Creating or Missing . . .
Your Story here :
351
people 👁️ing this randomly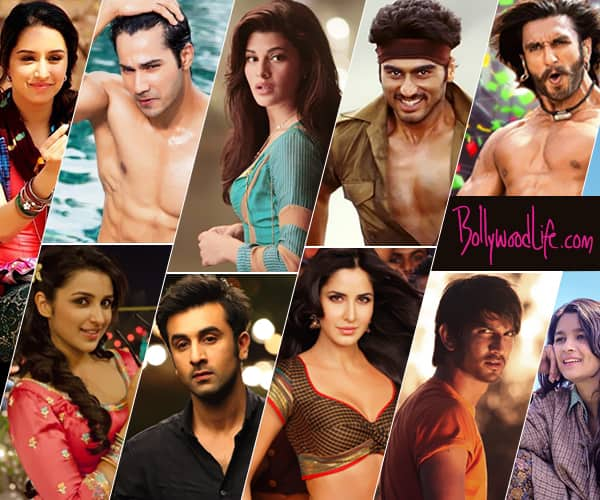 Hollywood News – Entertainment News, Hollywood Movies, Reviews, Gossips

It became a huge thing back then and people wanted to know the story behind it.
May 16, 2020 3:33 AM IST

Well, the Russo Brothers had said that there were no longer be an Avengers series when they came out with the Endgame last year. However, there are certain things that suggest that Hulk who is one of the original Avengers could turn villain in the next installment.
May 15, 2020 6:15 PM IST

While Sophie Turner was seen in a roomy black t-shirt, a black sweatshirt and a pair of black leggings, Joe Jonas opted for a pair of blue denims and red-tee with a jacket.
May 14, 2020 4:31 PM IST

The Damon family is well-equipped for quarantine in a foreign country. COVID-19 has been claiming lives all across the globe. Hitherto, Tom Hanks and wife-Rita Wilson, Idris Elba and several other Hollywood celebs have been tested positive of the novel coronavirus.
May 14, 2020 12:30 AM IST

Robert Downey Jr, along with his wife will be producing a new show for Netflix titled Sweet Tooth. It is a fantasy tale about a half man and half deer
May 13, 2020 7:57 PM IST

Ruffalo, who first appeared as The Hulk was in the 2012 movie The Avengers and was recently seen in Avengers: Endgame, said he received a call from Downey Jr.
May 12, 2020 11:31 PM IST

Ajay Devgn, Becky Lynch, Irrfan Khan, Sussanne Khan, Ayushmann Khurrana, Shraddha Kapoor and others are a part of our top entertainment news today.
May 12, 2020 11:08 PM IST

It is being believed that Avatar 2 takes place 12 years after the events of the first movie. It follows Jake Sully (Sam Worthington) as he roams the planet of Pandora with the new family he has with Neytiri (Zoe Saldana)
May 12, 2020 8:58 PM IST

The Academy tweaked its Oscar eligibility rules in the wake of the coronavirus pandemic. The change is not permanent and will apply to films released this year. The Academy also shared that it will eliminate an Oscar category.
May 12, 2020 5:56 PM IST

Seth Rollins and Becky Lynch have been dating for the longest time, and are one of the most high-profile couples to ever grace the WWE. Their baby is due this December. The couple had planned to tie the knot by May end this year, but their marriage plans are now on hold due to the coronavirus pandemic.
May 12, 2020 1:34 PM IST

The couple got married for the second time in the south of France. Joe spoke to his fans in a video for GQ magazine.
May 11, 2020 9:17 PM IST

Kim Kardashian and Kanye West have reportedly been staying at opposite ends of the house amid the ongoing lockdown. Check out the whole story to find out more.
May 9, 2020 3:01 AM IST

Rupert Grint has been dating Georgia Groome for almost a decade now. The two began seeing each other in 2011 and revealed that they were expecting their first child together in 2020. And now, Rupert and Georgia have are proud parents of a baby girl.
May 8, 2020 7:40 PM IST

Chris Patt gets a haircut by his wife Katherine Schwarzenegger and he is all praises for her hair-trimming skills. Check out the whole story to find out more.
May 8, 2020 6:31 PM IST

Money Heist director Alex Rodrigo recently spoke to an entertainment portal in which he opened up on which Indian actors could play the Money Heist characters in the Indian adaption of the popular series.
May 8, 2020 1:50 PM IST

Kevin Spacey was dropped from the "House Of Cards" show after allegations surfaced. He has mostly kept a low profile since the slew of sexual assault claims first came up. He has always denied the claims
May 7, 2020 7:27 PM IST

Jennifer Aniston's representative has dismissed stories of her great bonding with Shiloh Jolie Pitt as complete fabrication after it was said that the latter wanted to call her mummy.
May 7, 2020 8:54 AM IST

From Paulo Coelho lauding Shah Rukh Khan for producing Kaamyaab and Riddhima Kapoor Sahni sharing a throwback picture of Rishi Kapoor dancing with his mother to Sonam Kapoor, Swara Bhasker, Richa Chadha and other Bollywood celebs reacting in disgust over #BoysLockerRoom, Avengers Endgame co-director Joe Russo confirming Extraction sequel and Priyanka Chopra's cousin, Meera Chopra's father, being robbed at knifepoint in Delhi; the big names from Bollywood, Hollywood and web series grabbed headlines to make it to the trending entertainment news today
May 7, 2020 1:12 AM IST

This is Melissa and husband Winston Rauch's second child together, after their 3-year old daughter, Sadie. Both mother and baby are doing fine.
May 6, 2020 3:09 PM IST

Chris Hemsworth's Extraction which also features Indian actors like Pankaj Tripathi, Randeep Hooda and Rudraksh Jaiswal, has been majorly shot in Ahmedabad, India. The action-entertainer has been lauded for its well-choreographed stunts.
May 6, 2020 1:21 PM IST
StarKids

BollywoodLockdown

BLRecommends

StyleCue

BiggBoss13

SimplySouth

BollyVideo

VoteNow

Flashback

RumourHasIt

Bollywoodlife_Web/Bollywoodlife_AL_OOP_1x1|1,1~Bollywoodlife_Web/Bollywoodlife_AL_ATF_300x250|300,250~Bollywoodlife_Web/Bollywoodlife_AL_BTF_1_300x250|300,250~Bollywoodlife_Web/Bollywoodlife_AL_BTF_2_300x250|300,250~Bollywoodlife_Web/Bollywoodlife_AL_BTF_3_300x250|300,250~Bollywoodlife_Web/Bollywoodlife_AL_BTF_1_970x90|970,250~Bollywoodlife_Web/Bollywoodlife_AL_BTF_2_970x90|970,250~Bollywoodlife_Web/Bollywoodlife_AL_BTF_3_970x90|970,250~Bollywoodlife_Web/Bollywoodlife_AL_ATF_970x90|970,250
By continuing to use the site, you agree to the use of cookies. You can find out more-privacy policy
---
Users & FEED
Total number of users: 658
Subscribe Some New Users to See FEED
Login or register to view the latest publications and comments from users for which you have subscribed.