Iftar recipes | Ramadan recipes for Iftar, Iftar snacks sweets recipes
Iftar recipes | Ramadan recipes for Iftar, Iftar snacks sweets recipes
876
people 👁️ing this randomly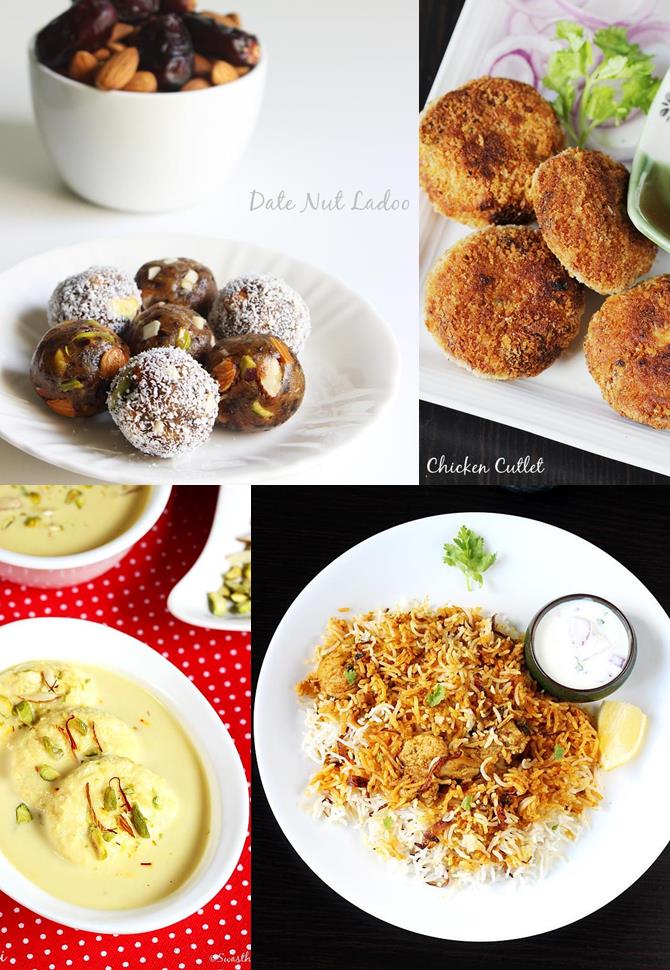 Iftar recipes – A collection of over 150 Iftar snacks recipes & sweets recipes for Ramadan. Iftar is a meal that is served at the end of the day to break the fast during the holy month of Ramadan. The ninth month of the Islamic calender is known as Ramadan also written as ramazan, ramzan or Ramadhan. Muslims across the globe observe fast for 29 to 30 days to commemorate the first disclosure of Quran. (source:wiki).
Though the essence of fasting during Ramadan is spiritual, it also helps to tune the mind and body. During this month, people involve more in charities, spiritual readings and get together for the Iftar meal to strengthen the family bonds.
Traditionally muslims break the fast with dates and or water. Haleem & nombu kanji are also consumed to break the fast in some south Indian states. After the evening prayers, iftar is taken and is usually enjoyed with friends, family and community.
Many people enjoy the pleasure of hosting iftar parties at home where they get to greet and share the food together with the community. A variety of foods are prepared for the iftar meal which includes fresh fruit juices, appetizers & soups etc. Even restaurants offer buffet iftar meals during the month long period.
Special dishes like sheer kurma, shahi tukda, dum biryani, samosa,many veg and meat appetizers include the menu. However each region has their own special dishes and is a personal choice as well.
I had a lot of requests from readers during Ramadan last year for a compiled post of Iftar recipes, so I put in an effort to make this post. Any suggestions to enhance this page are most welcome.
On this page, you can find healthy beverages, healthy snacks, non-veg appetizers/snacks, veg appetizers/snacks and then some desserts.
I will be updating this page further with new iftar snacks recipes through out the month of Ramadan. So stay tuned!
Here are my suggestions for quick foods if you are running short of time and are unable to go through the entire post.
After a day long fasting, the body needs to be hydrated & rejuvenated well. A healthy natural homemade fruit juice, smoothie/ milkshake or a clear soup does the job well.
These recipes are not only healthy, they will keep you hydrated and boost energy instantly. Try to minimize the use of sugar.
A glass of barley water can be consumed regularly before you begin to fast. This will keep you hydrated through out the day.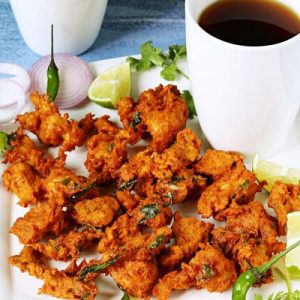 Chicken pakora – Delicious, flavorful & crunchy chicken appetizer that just takes 25 minutes. Chicken pakora is a crisp fried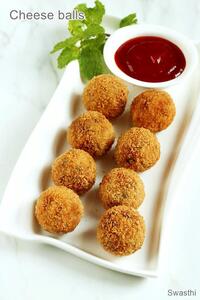 Cheese balls recipe – These delicious crispy potato cheese balls make an awesome party snack. These are flavorful, addictive and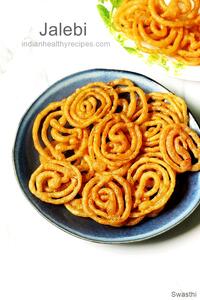 Jalebi recipe – A quick and easy sweet recipe under 30 mins. Learn how to make Jalebi that are crispy,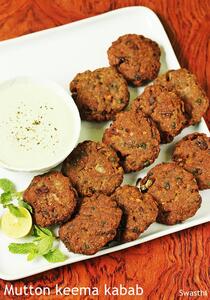 Mutton kabab recipe – Simple, easy and quick lamb keema kabab recipe. Kababs originated from the Middle Eastern Cuisine and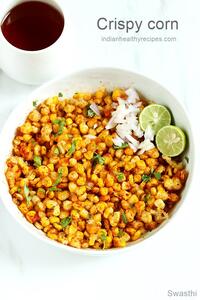 Crispy corn is a snack made by frying corn kernels and then flavoring with spice powders. There are a few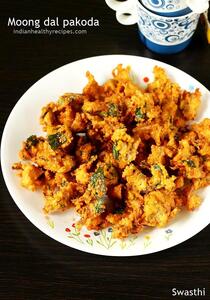 Moong dal pakoda recipe – Quick, crunchy and tasty pakora made with moong dal or skinned split green gram. Pakora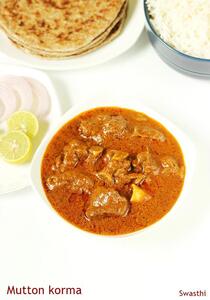 mutton korma or lamb korma is a delicious dish made by slow cooking lamb with yogurt & spices. This mutton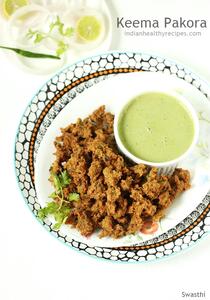 Mutton keema pakora recipe – Quick, crunchy and delicious snack made of keema or minced meat. These bite sized pakoras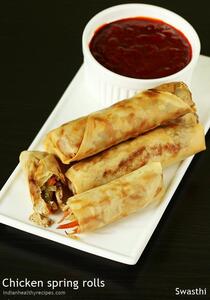 Chicken spring rolls recipe – Making these tasty chicken spring rolls at home is super quick and easy. My kids
Here are the top 10 desserts you can try. For the complete collection do check this 40 Iftar sweets recipes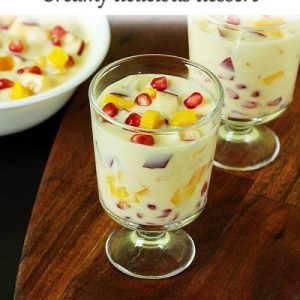 Fruit custard recipe with video & step by step photos – creamy, delicious & flavorful fruit salad made with custard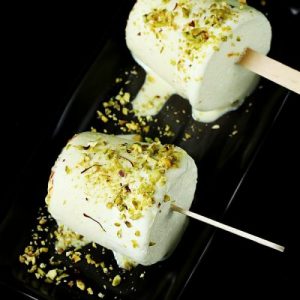 Kulfi recipe – Learn to make delicious & creamy kesar pista kulfi at home with the help of video &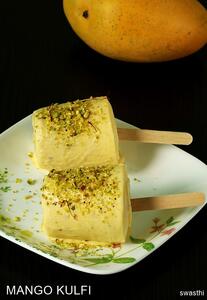 Mango kulfi recipe with video & step by step photos – Kulfi is an Indian ice cream made with milk,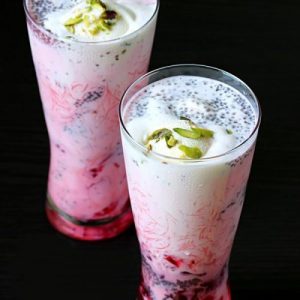 Falooda recipe with video and step by step photos – Faluda is a Ice cream dessert that is popular in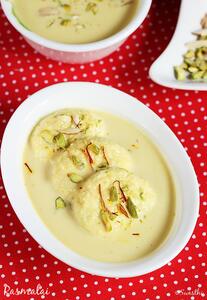 Rasmalai recipe – Learn how to make easy & soft rasmalai at home. This detailed post will teach you how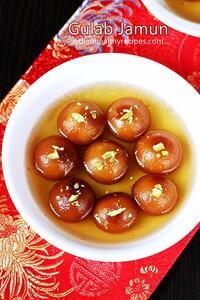 Gulab jamun is a classic Indian sweet made with milk solids, sugar, rose syrup & cardamom powder. It is very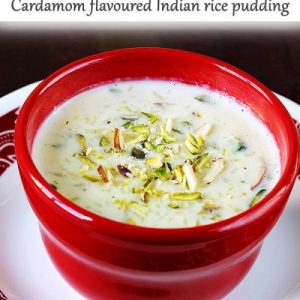 Kheer recipe – Rice kheer is a one pot traditional Indian sweet dessert made for festivals & celebrations. Chawal ki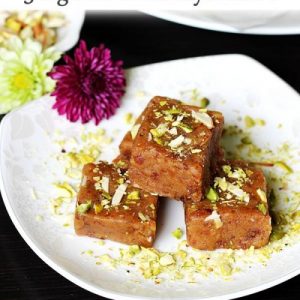 Dates mawa halwa recipe. A soft set burfi or halwa recipe made under 10 minutes with just 3 ingredients –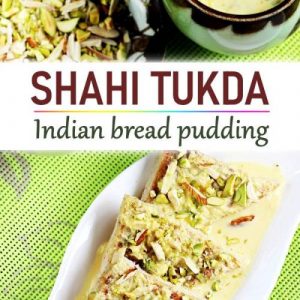 Shahi tukda is a rich & festive dessert made with bread, ghee, sugar, milk and nuts. It is a very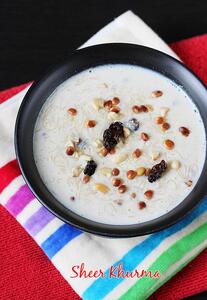 Sheer khurma recipe for Ramadan – Sheer korma or shir qurma is one of the delicious hyderabadi dessert made during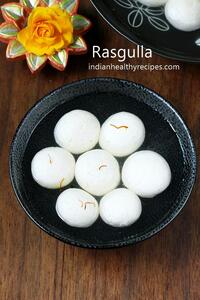 Rasgulla recipe. Learn how to make bengali rasgulla recipe at home. Spongy Rasgulla is one of the popular Indian sweet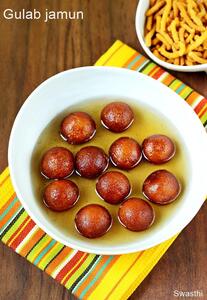 Khoya gulab jamun recipe with video & step by step photos – Traditional gulab jamun recipe made with khoya. Wishing
Some of these are tawa fried and some deep fried. Consume deep fried foods in moderation.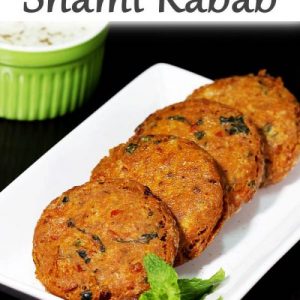 Shami kabab recipe with video – Chicken shami kabab are a kind of meat kebabs that are popular in India …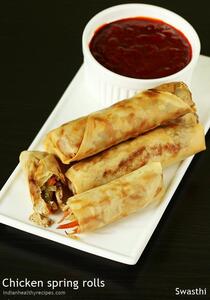 Chicken spring rolls recipe – Making these tasty chicken spring rolls at home is super quick and easy. My kids …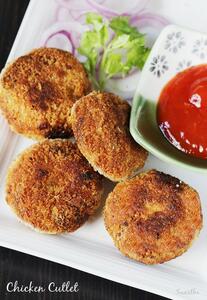 Chicken cutlet recipe or chicken patties or tikki. Delicious & crispy chicken patties that can be made in just 40 …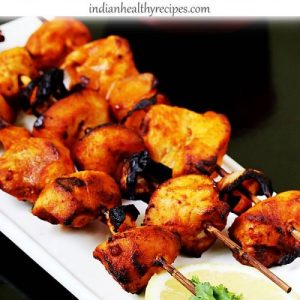 Chicken kebab recipe – Make the best delicious, soft, succulent & flavorful chicken kababs at home. Kabab or kebab is …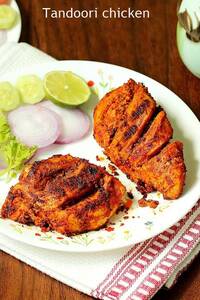 Tandoori chicken recipe with video & step by step pictures – Learn how to make delicious restaurant style tandoori chicken …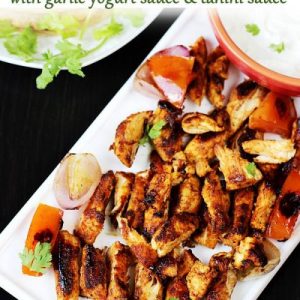 Chicken shawarma recipe – Shawarma or shawurma is a Arab dish that is prepared by grilling meat on a spit …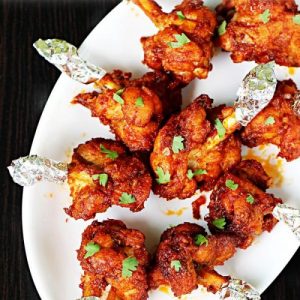 Chicken lollipop recipe – A hot and spicy appetizer made with drummettes or whole chicken wings. I make chicken appetizers …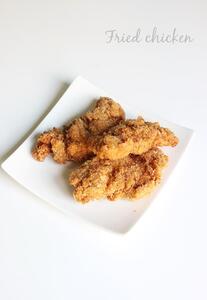 KFC style fried chicken recipe, how to make crispy fried chicken in KFC style at home. With time and experience …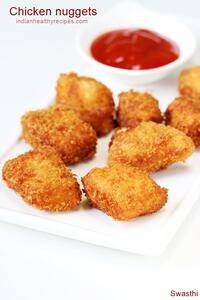 Chicken nuggets recipe – Learn how to make chicken nuggets at home. Chicken nuggets are one of the most commonly …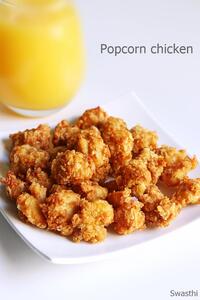 Popcorn chicken recipe – Learn to make crunchy kfc style popcorn chicken at home with this simple and quick recipe …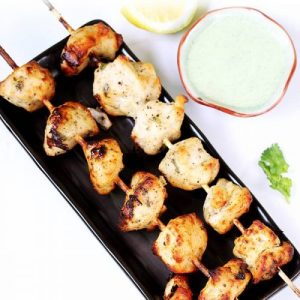 Reshmi kabab or chicken malai kabab recipe – Kebab or kabab is a piece of meat or other food that …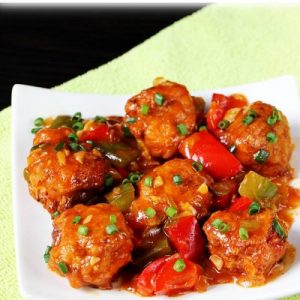 Chicken Manchurian recipe – Delicious fried chicken in slightly sweet, hot & sour Manchurian sauce. Chicken Manchurian is an Indo …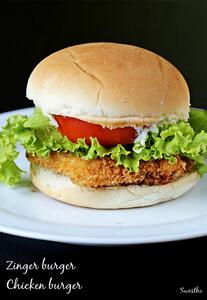 Chicken burger recipe or Zinger burger recipe – Learn to make chicken burger at home with step by step photos …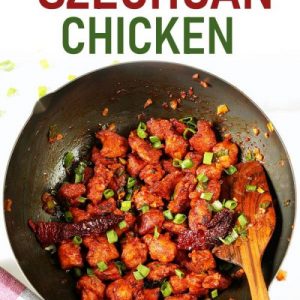 Szechuan chicken recipe with video & step by step photos – Also known as Schezwan chicken or sichuan chicken, this …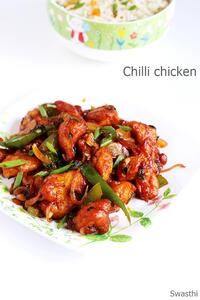 Chilli chicken is an Indo chinese appetizer made of crisp fried chicken bites tossed in sweet & spicy chilli sauce …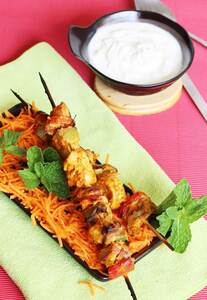 Chicken tikka recipe – Tandoori chicken tikka is one of the most popular chicken starter or appetizer from Indian Cuisine …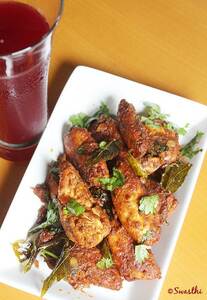 Chicken majestic recipe – one of the popular dry chicken recipes from hyderabad, andhra pradesh served as starter. I wonder …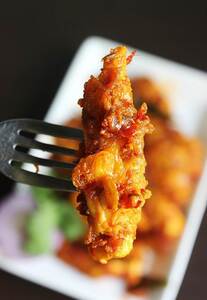 Garlic chicken recipe Indian style, Learn how to make garlic chicken in 20 minutes – This Indian style garlic chicken …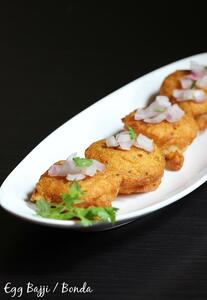 Egg bonda recipe also called as egg bajji or egg pakora. To make these delicious bonda or bajji, boiled eggs …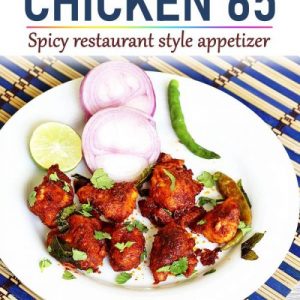 Chicken 65 recipe. – Learn how to make chicken 65 recipe at home. Chicken 65 is a popular spicy, delicious …
These are mostly deep fried or baked.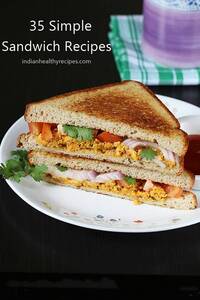 Sandwich recipes – Collection of easy 35 sandwich recipes for breakfast, brunch, snack or a meal. Some of these also …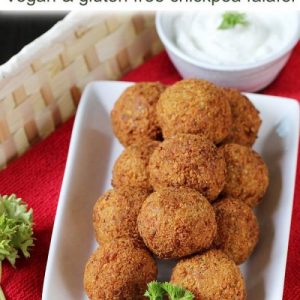 Falafel recipe – A detailed step by step photo guide to make delicious chickpea falafel at home. Apart from serving …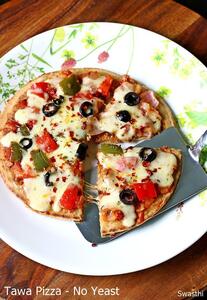 Tawa pizza recipe without yeast video – Making a pizza without oven, on a tawa or pan is quick and …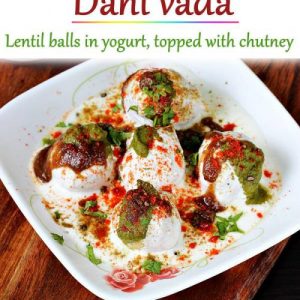 Dahi vada are deep fried lentil balls dunked in yogurt, topped with different kinds of chutneys and then garnished with …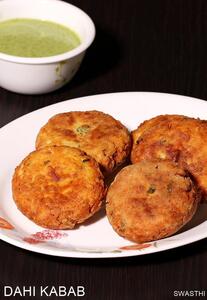 Dahi kabab recipe – A restaurant style snack. Dahi kababs are also known as dahi ke kabab. They are quite …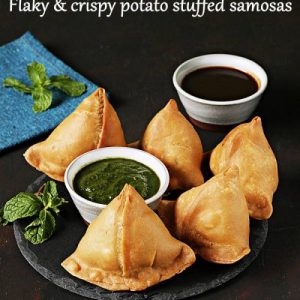 Samosa recipe – Learn to make perfect crunchy, flaky & delicious samosas at home with this easy video & step …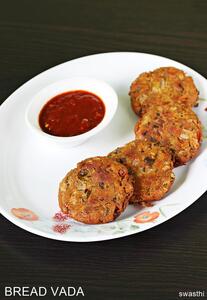 Bread vada recipe – A quick snack recipe you can make with any kind of bread. These mixed vegetable bread …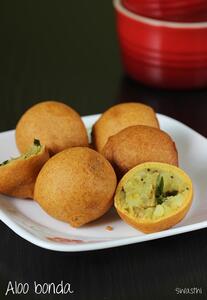 Aloo bonda recipe or potato bonda is a popular South Indian snack and a street food. Aloo translates to potato …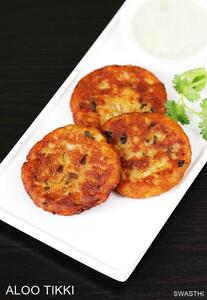 Aloo tikki recipe – Simple spiced potato patties to enjoy as a snack. Aloo tikki is a popular Snack across …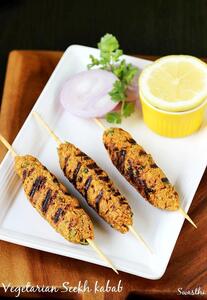 Veg seekh kabab recipe – Delicious veg kabab recipe made using veggies like potatoes, peas and textured vegetable protein i.e …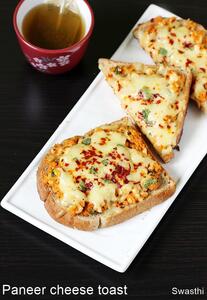 Paneer cheese toast recipe with video – Delicious, spicy and flavorful paneer cheese toast or sandwich made on tawa or …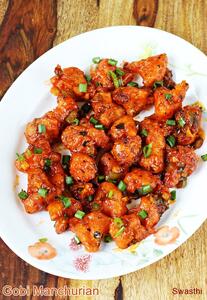 Gobi manchurian or cauliflower manchurian – a popular restaurant style appetizer from Indo chinese cuisine. Recipe shares tips to make …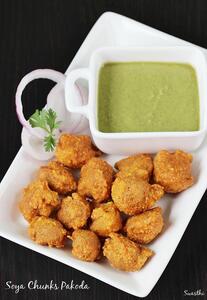 Soya pakora recipe – Soya chunks, soya nuggets or meal maker are the different names to textured vegetable protein. These …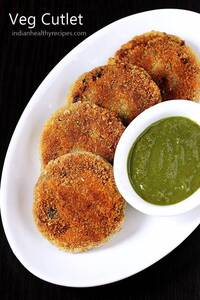 Veg cutlet recipe – Simple, easy and delicious vegetable cutlet that can be served for a Evening snack with a …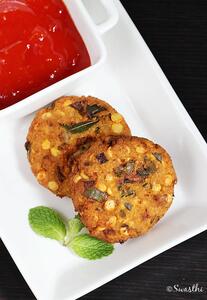 Masala vada recipe or chana dal vada – Masala vada is a popular South Indian tea time snack made with …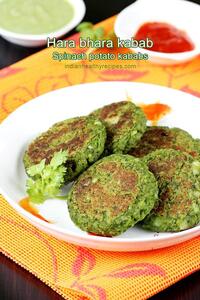 Hara bhara kabab are vegetarian kababs made with spinach, potatoes and green peas. Kabab is a piece of meat or …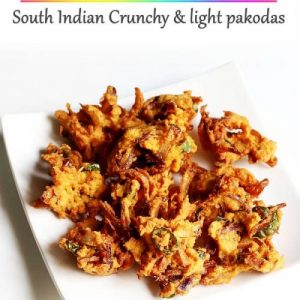 onion pakoda recipe – pakoda are crunchy deep fried fritters made with gram flour, onions & some spices. This post …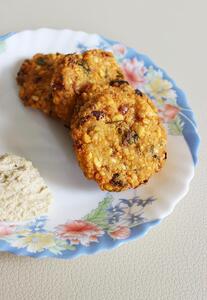 Dal vada recipe – How to make mixed dal vada in South Indian style using moong dal, chana dal and …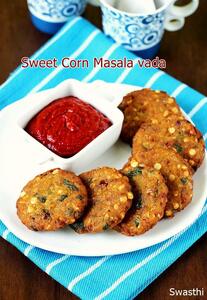 Sweet corn vada recipe – Easy, crunchy and delicious vadas made with corn, lentils, spices and herbs. These corn vadas …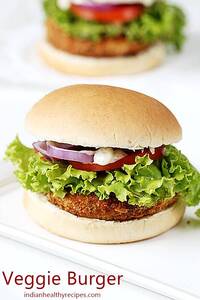 Burger recipe – Learn how to make burger at home with easy and simple step by step photos. Definitely a …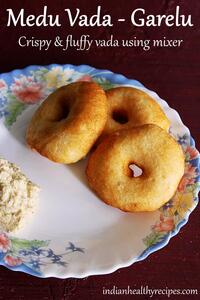 Vada recipe – Garelu, uddina vade, ulundhu vadai, medu vada are the other South Indian names to these round disc …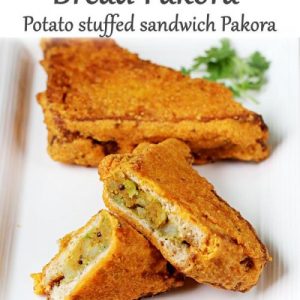 Bread pakora recipe, a quick bread snack recipe – Bread pakora also known as bread pakoda is a popular breakfast, …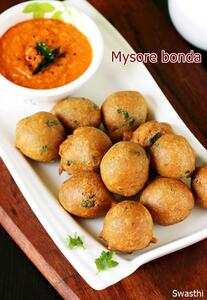 Mysore bonda recipe – Crisp fried, fluffy and light snack. Mysore bonda is one of the popular snacks served in …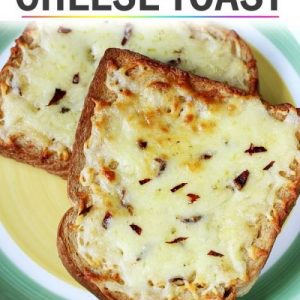 Garlic cheese toast recipe – A quick cheese garlic bread toast under 20 mins. You can make this with any …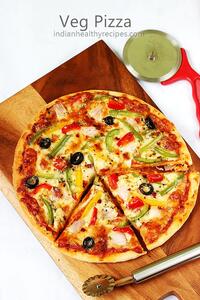 Pizza recipe with video – Learn how to make pizza at home like a pro with simple step by step …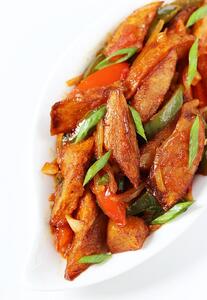 Chilli potato is a Indo chinese starter made with fried potatoes tossed in spicy, slightly sweet & sour chilli sauce …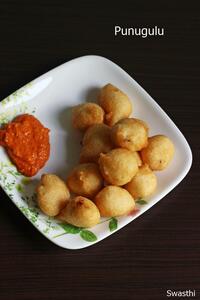 Punugulu recipe – A quick evening snack from andhra cuisine made with urad dal and rice batter. Punugulu or punukkulu …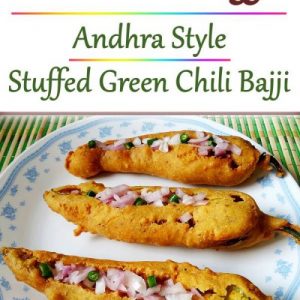 Mirchi bajji are a popular South Indian street food made by frying battered green chilies. These are also called as …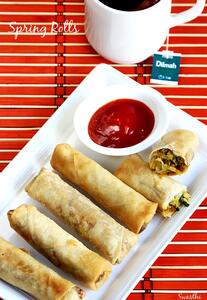 Spring rolls recipe – Chinese vegetable spring rolls are a popular starter or snack that is served in Indo Chinese …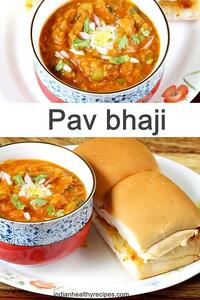 Pav bhaji recipe with video & step by step photos – A delicious blend of mix veggies cooked in butter …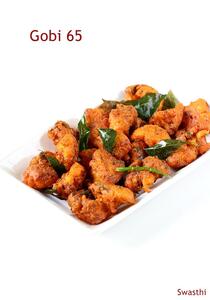 Gobi 65 recipe – Gobi 65 is a delicious crisp fried appetizer made with cauliflower, spices, yogurt and herbs. 65 …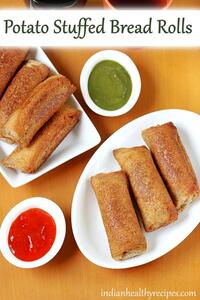 Bread roll is a good party snack made by stuffing spiced potatoes in bread slices. These are rolled and either …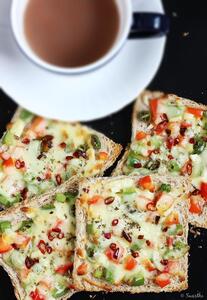 Capsicum cheese toast recipe – Hot and cheesy toast made with bell peppers. It can be made for a quick …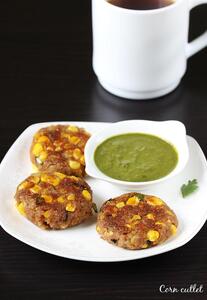 Corn cutlet recipe – These sweet corn cutlet or patties can be had for breakfast or as a evening Snack …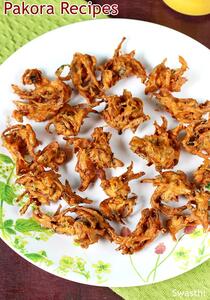 Pakora recipes – Collection of 19 pakoda & bajji recipes. Pakoda or pakodi is one of the most commonly eaten …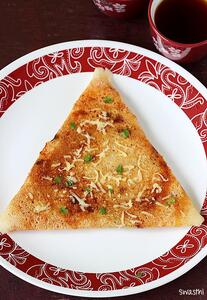 22 Dosa varieties. – Dosa or dosai or dose is one of the most regularly consumed crepes in South India …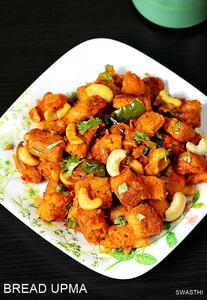 Bread upma is a South Indian style breakfast or snack made with bread & spices. It is a super quick …